Newsletter
Baltic Amber

Baltic Amber is the most sought-after type of Amber. It is resin that oozed from living trees in prehistoric forests and fossilized over millions of years. Most Baltic Amber is between 30-90 million years old, but some was dated to be 320 million years old! 
The most abundant sources of Baltic Amber are found on the shores of Lithuania, Poland and Russia. In the most unique and expensive pieces of Amber, you can see extinct insect inclusions, which are mostly found in Amber museums today. There is a lot of history and energetic and healing properties to Amber, but let's focus on the most important healing aspect of it- Succinic Acid. Authentic Baltic Amber contains up to 8% of succinite. It is an anti-inflammatory, analgesic, antibiotic and anti-anxiety substance which helps relief hot flashes just to name a few. When combined with body heat it helps to release Succinic Acid into the bloodstream. This acid in the amber is what makes amber teething necklaces so popular for babies.  Collars for pets with amber is a natural flea and tick repellent.
Besides being worn as beautiful jewelry, Baltic Amber is used in teas, lotions, incense, tinctures and room sprays. Its esoteric properties are associated with sacral and solar plexus Chakras as well as helping with disorders of the throat and thyroid. Being so ancient, it carries Ancestral wisdom and is excellent for releasing negative karma and recalling past lives when used in meditation. Amber is very protective and is used as a good luck talisman for children and adults.
Elysian Fields carries Baltic Amber in small stones for you to use in your daily meditations and in beautiful pieces of Jewelry from Pendants to Bracelets.

-Ruta Gillette, Owner-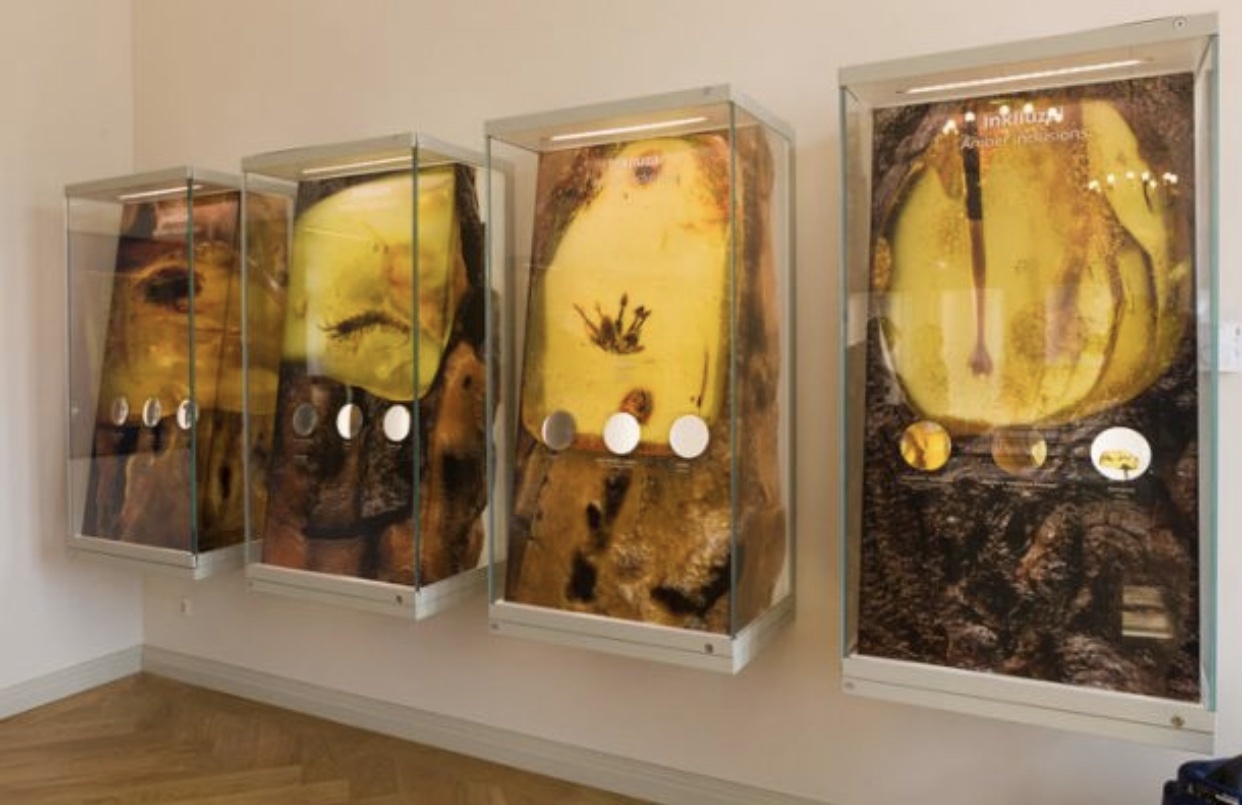 Photos from Amber Museum in a coastal town Palanga, Lithuania.